Book
: The Fall of Five
Series
: (Lorien Legacies #4)
Author
: Pittacus Lore
Rating
: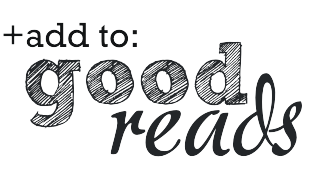 The Garde are finally reunited, but do they have what it takes to win the war against the Mogadorians?




John Smith—Number Four—thought that things would change once the Garde found each other. They would stop running. They would fight the Mogadorians. And they would win.




But he was wrong. After facing off with the Mogadorian ruler and almost being annihilated, the Garde know they are drastically unprepared and hopelessly outgunned. Now they're hiding out in Nine's Chicago penthouse, trying to figure out their next move.




The six of them are powerful, but they're not strong enough yet to take on an entire army—even with the return of an old ally. To defeat their enemy, the Garde must master their Legacies and learn to work together as a team. More importantly, they'll have to discover the truth about the Elders and their plan for the Loric survivors.
There is always that one book/series that you like reading it and you enjoyed it tremendously but you cant honestly say that you loved it.
You like the story, but you are never to invested in it. You like the characters, some more then the others, but you wont be to crushed if something happens to any of them - it would be just another plot twist...
This is a 4th book and it's basically the middle of the series. The story is pretty much progressed. Its not as much action packet as its predecessors, it's more of a
"regroup and see what should we do next"
book. Also, there are two of my favorite characters reappearing in this one so it was interesting.
But is not perfect.
For starters - some choices were made to rushy, also some moments were unnecessary dragged out and others were over to quickly. The love stories are scattered and very rarely mentioned...
But its enjoyable.
You can always know what to expect from Lorien Legacies, and it always delivers. There are teenagers running around the country, posh suite on the top of the city, awesome superpowers, a little romance and lot of action, fighting. I tell you - it always delivers. Its so easy to read, each of them i read in one setting. If you are up for a action pecked alien saga. This is a series/book for you.