Book
: Since You've Been Gone
Author
: Morgan Matson
Rating
: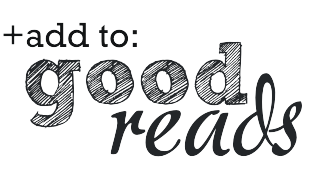 The Pre-Sloane Emily didn't go to parties, she barely talked to guys, she didn't do anything crazy. Enter Sloane, social tornado and the best kind of best friend—the one who yanks you out of your shell.But right before what should have been an epic summer, Sloane just... disappears. No note. No calls. No texts. No Sloane. There's just a random to-do list. On it, thirteen Sloane-selected-definitely-bizarre-tasks that Emily would never try... unless they could lead back to her best friend. Apple Picking at Night? Ok, easy enough.Dance until Dawn? Sure. Why not? Kiss a Stranger? Wait... what?
Getting through Sloane's list would mean a lot of firsts. But Emily has this whole unexpected summer ahead of her, and the help of Frank Porter (totally unexpected) to check things off. Who knows what she'll find?
Go Skinny Dipping? Um...
What a delightful read!
What I loved:
The author writes with a nostalgic note for a time long pest (for every grown-up) and that nostalgia is in every sentence giving the book a slight retro feel. Like faded photos on the wall of a summer well spend whit friends well loved where every face is plaster with the smile and there are no hairdo just windblown hear and tanned skin!
I love the example the MC represent to all the shy girls out there. She grows a lot through the book, getting out of her shell one little step at a time, and doing it all on her lonesome, without audience and without pressure. She isn't doing it for her friend and she isn't doing it for her boyfriend – she is doing it for her self and I love the independence and the freedom that that gives her.
The love story was so delightful and genuine, tender and honest…
What I struggled with:
Only one thing: the problems that appeared between her and her friend weren't resolved by the end of the book! That's it, that's the only think I didn't liked!
This book people, this book!!!! Read it.