Book
: This Song Will Save Your Life
Author
: Leila Sales
Rating
: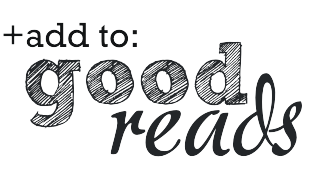 Making friends has never been Elise Dembowski's strong suit. All throughout her life, she's been the butt of every joke and the outsider in every conversation.
When a final attempt at popularity fails, Elise nearly gives up. Then she stumbles upon a warehouse party where she meets Vicky, a girl in a band who accepts her; Char, a cute, yet mysterious disc jockey; Pippa, a carefree spirit from England; and most importantly, a love for DJing.
WARNING!!!
if you loved this book, please avert your eyes
So what's this book about?
It's a book about self proclaimed martyr who believes that she lives the hardest life ever lived in the history of living, all without any substantial evidences whatsoever.
The main problem i had with this book (as you may have gathered) was the MC. The writing was decent, maybe even great so i might try another book from this author. The story wasn't bad, in different circumstances i would have loved the story. Also i loved the choice of music and the idea that music becomes a big part of the plot.
But the MC, oh G, so annoying!
She is baffled because she doesn't have any friends but the only two girls that decide to befriend her - she judges and despises to no end. And frankly i don't see any reason why they even bother to be nice to her, she acts like such a b***h towards them.
Her excuse FOR EVERYTHING is that she is SO very different from EVERYBODY else and that makes her so very super special! Again no evidence - just her opinion on her specialness!
Yes, she is bullied and that's so sad, lets all weep for her, but bullies didn't make her personality insufferable so, YOU SEE, its not entirely their fault.
So, this is not a special book and there is nothing to be learned from this one.
This is a book about the worst example of girl-teenagery. This is a book about a pretentious chick who feels sorry for her self.
I envy anybody who managed to pull out anything useful from this book, because all i got was a headache.
At the end of the day this was one horrible experience for me and i don't recommend it to no one.