Book
: Beautiful Creatures
Series
: (Caster Chronicles #1)
Author
: Kami Garcia & Margaret Stohl
Rating
: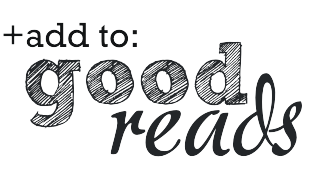 Synopsis:
Ethan Wate, who has been counting the months until he can escape from Gatlin, is haunted by dreams of a beautiful girl he has never met. When Lena moves into the town's oldest and most infamous plantation, Ethan is inexplicably drawn to her and determined to uncover the connection between them.
Lena Duchannes is unlike anyone the small Southern town of Gatlin has ever seen, and she's struggling to conceal her power, and a curse that has haunted her family for generations. But even within the overgrown gardens, murky swamps and crumbling graveyards of the forgotten South, a secret cannot stay hidden forever.
In a town with no surprises, one secret could change everything.
This is a whole book about how much Ethan loves his mama.
And he loves her, a lot!
He doesn't start a sentence without adding "
my Mama said this
" or "
my Mama did that
".
He is a true
mama's boy
.
Also his Mam is dead.
I loved Ethan's character. His grief was so palpable. His love was so genuine. He made so much seance in the setting of the book that i fell in love with him and this story.
It is a beautiful story in its core, and it very well narrated.
It's romantic, sweet, heartwarming, it is sad at times and it is hilarious at others but one thing if for sure - this book, its got a heart and its got a soul.
While its a story derived from the idea that love can concur all (which is a romantic thought but kinda deluded) it is also a story of family and friendship, forgiveness, grief.
The charters are all explored and real, they all have distinct personality and back-story.
Also the southern atmosphere is captivating and it goes along with the story setting perfectly.
I loved it people! A lot! So if you feel like reading about southern gentlemen, witches and eternal love - this is a story for you. I totally recommend it!