Book:
Dark Metropolis
Series
: (Dark Metropolis #1))
Author
: Jaclyn Dolamore
Release date
: June 17th 2014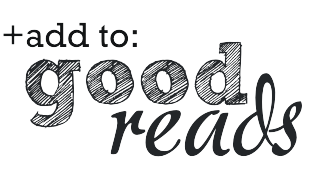 Cabaret meets Cassandra Clare-a haunting magical thriller set in a riveting 1930s-esque world. Sixteen-year-old Thea Holder's mother is cursed with a spell that's driving her mad, and whenever they touch, Thea is chilled by the magic, too. With no one else to contribute, Thea must make a living for both of them in a sinister city, where danger lurks and greed rules. Thea spends her nights waitressing at the decadent Telephone Club attending to the glitzy clientele. But when her best friend, Nan, vanishes, Thea is compelled to find her. She meets Freddy, a young, magnetic patron at the club, and he agrees to help her uncover the city's secrets-even while he hides secrets of his own. Together, they find a whole new side of the city. Unrest is brewing behind closed doors as whispers of a gruesome magic spread. And if they're not careful, the heartless masterminds behind the growing disappearances will be after them, too. Perfect for fans of Cassandra Clare, this is a chilling thriller with a touch of magic where the dead don't always seem to stay that way.
About the Author
Jaclyn Dolamore was homeschooled in a hippie sort of way and spent her childhood reading as many books as her skinny nerd-body could lug from the library and playing elaborate pretend games with her sister Kate. She skipped college and spent eight years drudging through retail jobs, developing her thrifty cooking skills and pursuing a lifelong writing dream. She has a passion for history, thrift stores, vintage dresses, David Bowie, drawing, and organic food. She lives with her partner and plot-sounding-board, Dade, and two black tabbies who have ruined her carpeting.
Excerpt
"Hi, boys," she said—older men liked being lumped in with their sons. "Can I get you something?"
The boy glanced at her over his shoulder. "What is going on with this show?"
"Is something wrong?" She stepped beside him. Onstage, a woman in a metallic lunar-themed costume was facing a man representing the sun, his gold lamé suit no less dazzling. Her stocking-clad legs moved furiously, her hands on her hips, eyes challenging, smile plastered on. Not to be outdone, the man came forward, legs like liquid as he kicked this way and that, swinging a cane.
"Are the moon and the sun actually having a dance-off ?" the boy asked.
"Of course," Thea said. She saw what he was getting at now. Insulting the show. Thinking it silly. One of those more- intellectual-than-thou types.
"They aren't giving a science lesson, anyway." She looked to the older man again, to let him know he was free to step in with a drink request anytime.
"Let me guess," the boy said. "When the moon wins, night comes, and in the morning the tables turn once again."
"That is the idea."
"Kind ofa science lesson, then."
"Just wait until the spelling portion."
"Hmm." His lips quirked. "And what do you spell?"
"T-R-O-U-B-L-E," she said, which was ridiculous: once she left the club, she was the very opposite of trouble, but that was what made the job fun—the nightly illusion that this was her real world, this flirting and joking with wealthy clientele.
He laughed. "Well, I'm F-R-E-D-D-Y," he said. "Freddy Linden. Your parents must have been interesting people to give you a name like Trouble."
"Freddy, is it? More like C-H-E-E-K-Y." She pretended to rap his knuckles, touching him only lightly.But something happened when her skin brushed his. The lights and the music of the club faded into the distance, while a dreamlike vision filled her head. . .
Giveaway
a Rafflecopter giveaway