Book:
100 Proof Stud
Series:
(The Darcy Walker Series #3)
Author:
A.J. Lape
Release Date:
May 7th 2014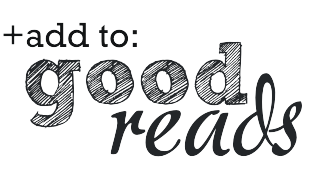 Synopsis:




100 Proof Stud picks up four months after No Brainer's cliffhanger ending,




and Darcy discovers the aftermath pales in comparison to the crisis her heart is in.




All of a sudden it's raining men, and this teenage heroine's personal life turns her inside out. Before she can sort out her feelings, she chases a spray-painting vandal and stumbles upon a case of identity theft right in her own backyard. Darcy jumps into the fray headfirst to prove she can hang with the big boys. But it's not just to hang…nope, she's chasing reward money. Tapping her band of misfit brothers for help, she turns Valley upside down trying to unearth the criminals. Problem is, the cloak and dagger goes high-octane, and she raises the bar on "crazy" in the process.




Bullets ring out…dead bodies appear…and Darcy rubs shoulders with the ultimate sociopath. In the midst of murder and mayhem, will she finally follow her heart or build a fortress of lies around it? Will she even get the chance?
About the Author
A. J. lives in Cincinnati with her husband, two feministic daughters, an ADD dog, a spoiled hamster, and an unapologetic and unrepentant addiction to Coca-Cola. She studied English, Journalism, and Political Science at Morehead State University and left the business world when her daughters were born. Her love for suspense and a good story was born from watching Mystery Science Theater with her sister during childhood. That and any B-movie with comedic undertones they could get their hands on. From a small town in Kentucky, her sister and she lived in their imaginations on a regular basis, and A.J.'s love for the bizarre and paranormal still holds true to this day. She loves roller coasters, scary movies, and haunted houses and the weird sense of accomplishment it gives her when she can make it through without keeling over. If Life has taught her anything, it's the need to acquire a wicked sense of humor, come up swinging, and to never, ever give up...no matter what obstacle is in front of you. When she's not riding that razor-thin line between creativity and insanity, she likes to read, watch too much cable TV, or cheer like a banshee at her daughters' sporting events.
Author Interview
Tell us a bit about yourself.
I live in Cincinnati, OH with my husband, two daughters, a dog, and a hamster. We're boringly normal, it's sad.
What inspired you to write your first book?
It was Friday, the 13th, 2008. It was a particularly crappy day, and I fired up my computer and Darcy Walker took over. She came to me as the quintessential teenager. She came with flaws, she came troubled, she came to me hilarious, but mostly, she came to me 'real.' If I read of a character that isn't…I can't relate. The thing with Darcy, though, she finds humor in every situation, and she's fearless
How are you the same/different from your main characters?
I'm definitely not as smart as Darcy, but I like to think I've got her sense of humor, and I do have a tendency to zero in on what I want. Character wise, I might be the most like her best friend, Dylan. I'm fiercely loyal and love is pretty black and white to me. You either love someone or you don't.
What are your plans for the series?
Right now there are plans for 8 or 9 books through Darcy's POV. A possible spin-off, but we'll see.
Have you ever done anything strange or weird in the name of research?
I do wear my Chuck Taylors a lot when I'm writing Darcy. It helps me to get into her head. And let's just say the government had better not ever check my Google records. I google some pretty strange stuff all in the name of a good book!
How long does it take you to write a book?
I'd say six months, start to finish.
What is your work schedule like when you're writing?
Right now, I'm a stay-at-home mom so I work when they're at school or in bed. I write a lot of conversations on napkins and whatever pieces of paper I can find when I'm in the carpool line or at restaurants. Wherever the mood hits, I take it because it's the worst feeling in the world to have a great conversation in your head then lose it for lack of a piece of paper.
Do you have any writing rituals?
It's just my dog, my hamster, and a lot of Coke. I do try to figure out what I want to accomplish for the day before I go to bed and the moment I get up. I try to meditate and pick out either butt-kicking music or mood music depending on the scene.
What book are you reading now?
CM Stunich's Born Wrong…I absolutely love her.
Do you have anything specific that you want to say to your readers?
I have a passion for people that are put together a little bit differently than everyone else—whose square-peg mind doesn't fit through society's round hole. Darcy is the benchmark. She's been blessed with this super high IQ but carries some baggage that makes life a little harder for her than most. What she has going for her though is an exorbitant amount of moxie, enthusiasm, and a competitive spirit that never quits. My hope is that readers embrace their dreams, own their flaws, and take a big bite out of life's apple pie regardless of what people may say or how they may try to remold you. And by all means…laugh. Laughter can cure so many things :)
Giveaway
- Kindle 6" Wifi
Open INTL as long as Amazon ships there
a Rafflecopter giveaway