Book
: Take Me On
Series
: (Pushing the Limits #4)
Author
: Katie McGarry
Rating
: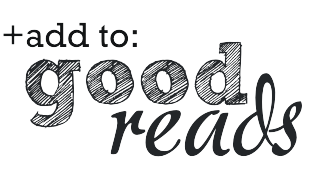 Champion kickboxer Haley swore she'd never set foot in the ring again after one tragic night. But then the guy she can't stop thinking about accepts a mixed martial arts fight in her honor. Suddenly, Haley has to train West Young. All attitude, West is everything Haley promised herself she'd stay away from. Yet he won't last five seconds in the ring without her help.
West is keeping a big secret from Haley. About who he really is. But helping her-fighting for her-is a shot at redemption. Especially since it's his fault his family is falling apart. He can't change the past, but maybe he can change Haley's future.
Hayley and West have agreed to keep their relationship strictly in the ring. But as an unexpected bond forms between them and attraction mocks their best intentions, they'll face their darkest fears and discover love is worth fighting for.
So I know this whole series in not the pick of literature and I know the cheesiness that is usually in them, the cliché declarations of love, the Neanderthal males, the insta-love, every little glitch there is that would usually divert me from reading a book they are ALL in here.
But I still enjoy it, I might say that I even love it! I might.
It's because of the characters. The author has a special talent when it comes to character writing. They are all likable and all if not believable then relatable.
I won't go into too much details, it's a 4th book in the series anyway. But you can read each particular book on its own without any difficulties because every book tells a different story of a different people that live in the same universe.
What is important to know is this: This story wasn't as hart-wrenching and
romantic
as Echo and Noah's story, which in my opinion was the best. But none of them are (lucky
THIS
is coming out next). Its still worth reading if you are a fan (like I am) of dark contemporary romance tales with a lot of twists and turns a lot of angst and a bittersweet conclusions.