Book:
Biggest Flirts
Series
: (Superlatives #1)
Author
: Jennifer Echols
Release date
: May 20th 2014
Rating
: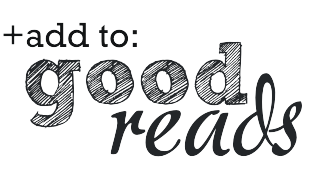 Tia and Will's lives get flipped upside down when they're voted Yearbook's Biggest Flirts in this sassy novel from the author of Endless Summer and The One That I Want. Tia just wants to have fun. She's worked hard to earn her reputation as the life of the party, and she's ready for a carefree senior year of hanging out with friends and hooking up with cute boys. And her first order of business? New guy Will. She can't get enough of his Midwestern accent and laid-back swagger. As the sparks start to fly, Will wants to get serious. Tia's seen how caring too much has left her sisters heartbroken, and she isn't interested in commitment. But pushing Will away drives him into the arms of another girl. Tia tells herself it's no big deal…until the yearbook elections are announced. Getting voted Biggest Flirts with Will is, well, awkward. They may just be friends, but their chemistry is beginning to jeopardize Will's new relationship—and causing Tia to reconsider her true feelings. What started as a lighthearted fling is about to get very complicated…
About the Author
Jennifer Echols was born in Atlanta and grew up in a small town on a beautiful lake in Alabama—a setting that has inspired many of her books. She has written nine romantic novels for young adults, including the comedy MAJOR CRUSH, which won the National Readers' Choice Award, and the drama GOING TOO FAR, which was a finalist in the RITA, the National Readers' Choice Award, and the Book Buyer's Best, and was nominated by the American Library Association as a Best Book for Young Adults. Simon & Schuster will debut her adult romance novels in 2013, with many more teen novels scheduled for the next few years. She lives in Birmingham with her husband and her son.
- Review: -
Whenever I'm reading one of Jennifer Echols books I end up thinking they are wage and superficial but somehow they manage to live a grand impression on me that lingers long after.
Amazingly I realized that that's her appeal.
She avoids the deep staff on purpose, tiptoes around them and sidesteps over them... It lives you with just the impression of the majority of the deepness, making you wonder and imagine the vastness.
This one was no different.
And, yes, it's another issue-teen book, but it's one worth reading. Why? Because!
We have the MC – Tia - messy, tall and confident. She is all over the place, underachiever extraordinaire, determinately unobligated, and committed on not having a boyfriend. She is gorgeous and aware of it and refreshingly self-confident. I loved HER!
Then we have Will - her "friend" - serious, blond and hot! Hockey player, unexpectedly funny and nice.
Somewhere in between the two we have their issues and their baggage.
And then we have the vast variety of secondary characters. Every single one different, every single one likable.
*Even Sawyer (who BTW I can't wait to read about in the third book!).
The story and the resolutions were lovely, believable and vaguely hopeful, living just enough to make me excited for the next book in the series. And even though I loved her previous book
"Such a Rush"
slightly (just slightly) more, i still consider this a great book.
I encourage all YA contemporary-romance lovers to read this. If you get nothing else from it, like I have, at least it would be a fun summer read.
*an ARC was provided to The Bookmaidens in return for an honest review.
Giveaway:
a Rafflecopter giveaway