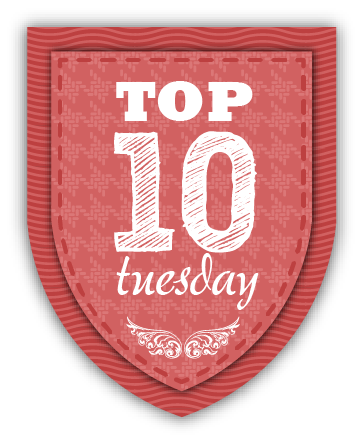 *Top 10 Tuesday it's a weekly meme hosted
by The Broke and the Bookish
What are we gonna read this winter you wonder. Well, wonder no more. Here is what is on top of our TBR pile.

1. Flame (Sky Chasers #3)
by
Amy Kathleen Ryan
Love this series, totally blew me away. Happy with everything EXCEPT.. Why can't it come out in 2013, at least? Whhhy?
2. Infinite (Newsoul #3)
by
Jodi Meadows
Jodi Meadows's fantasy world never fails to suck me in. This trilogy has some of the most mesmerizing covers ever! Cannot wait to have this beauty on my hands.
3. Split Second (Pivot Point #2)
by
Kasie West
When I finished Pivot Point I was desperate for more. Can't wait to meet Trevor again and meet this new guy, Connor. I honestly LOVED the first book and the moment the sequel was announced I knew I'd be reading it as soon as possible.
4. Splintered (Splintered #1)
by
A.G. Howard
I'm pretty sure I'm the last person on the planet to read this one. This book has such great hype surrounding it. I totally want to read it before the next one is out. It sounds just like my type of book.
5. Eleanor & Park
by
Rainbow Rowell
Haven't read this one, either. It has gotten great reviews, and it sounds like a heartbreaker. I need to get on the bandwagon and read it myself.

1. All Our Yesterdays (All Our Yesterdays #1)
by
Cristin Terrill
I feel like reading something dark and survivalish lately. And with the broody cover, the ominous synopsis and "of the charts" rating - this one seams promising!
2. Secret (Elemental #4)
by
Brigid Kemmerer
I had this one on my previous list but i don't care if its against the rules (is it?). I'm reading this the moment it comes out, and that happens to be this winter, so...
3. Shift (Shift #1)
by
Kim Curran
I am a sucker for boy POV and It's been a while seance I've read one. I think the time has come to read one again!
4. This Song Will Save Your Life
by
Leila Sales
A little romance...
5. The Waking Dark
by
Robin Wasserman
This keeps popping up on my news feed on GR. I'm curious.