We are happy to bring you today's blitz for Lost In Us by Layla Hagen! You will find all the information for this newly released new adult title as well as an excerpt and a few awesome giveaways!
Book:
Lost in Us
Series
: (Lost in Us #1)
Author
: Layla Hagen
Release date
: February 14th 2014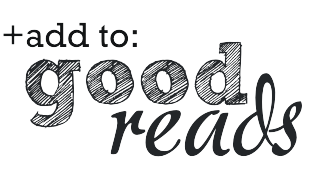 Serena has learned to live with her past, locking her secrets and nightmares deep inside her. But when her boyfriend of six years abruptly leaves her, she's catapulted back into pain, nursing a broken heart. When indulging in mountains of chocolate doesn't work, Serena decides the best way to deal with her shattered heart is to indulge in something else. A rebound . . . The night she swaps her usual Sprite for tequila, she meets James. The encounter is breathtaking. Electrifying.




James is everything her damaged soul could want.




His kisses are intoxicating, his touch out of this world. He makes her forget. He grants her peace from her pain.




But as they grow closer, Serena discovers she isn't the only one with a past. James carries the scars of a past much darker than hers. One that has left him damaged, hurt, and wary of love. A past that gives him the power to shatter her. Now James and Serena must find a way to mend one another. Or risk losing each other forever.
Excerpt
My heart throbs against my ribcage as I put one palm on his chest and then the other, not quite meeting his eyes, gazing at the top button of his shirt instead.
His heart drums under my fingers, with a lightning-quick rhythm that matches my own. I bite my lip and close my eyes. Somehow, I think I will find the courage I seek easier, if I let the darkness behind my eyelids guide me, instead of the image of him. I take a deep breath—his intoxicating ocean and musk scent filling me. The skin on my fingers prickles, as I slide my fingers upward, touching the warm skin on his neck. Now that my eyes are closed, all my other senses are awake, ravaging me.
I lean into him slowly, very slowly. I wish he'd take mercy on me and take the lead, because kissing him seems to require a different kind of courage.
I find his lips before I find the courage.
About the Author
My name is Layla Hagen and I am a New Adult Contemporary Romance author. I fell in love with books when I was nine years old, and my love affair with stories continues even now, many years later. I write romantic stories and can't wait to share them with the world. And I drink coffee. Lots of it, in case the photo didn't make it obvious enough
Giveaway
Be sure to enter on the rafflecopter for a chance to win an eBook of Lost In Us by Layla Hagen – 3 copies, Open Internationally!
a Rafflecopter giveaway
Tour Wide Giveaway
- $100 Amazon Gift Card or Paypal cash (Open INT)
a Rafflecopter giveaway