I am super excited to be able to share the trailer for Katlyn Duncan's SOUL BETRAYED, the third and final book in The Life After trilogy, coming February 27, 2014 from Carina.
The covers for each book in this series are gorgeous and the trailers are just as amazing.
If you haven't yet heard about this awesome series, available in eBook format, just check out the descriptions below.
And if you'd like the chance to win an Amazon eGift Card, the author has offered one up for giveaway. Just follow the instructions in the Rafflecopter.
Now, without any further ado, let me present to you...
Book
: Soul Betrayed
Series
: (The Life After #3)
Author
: Katlyn Duncan
Release Date:
February 27, 2014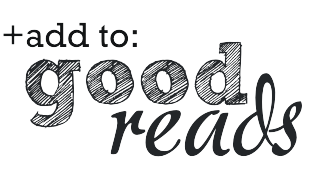 The final installment of The Life After trilogy...




A Life for a Life




The battle between Shadowed and Guard has brought destruction and terror to Gate Seven and now Maggie wants revenge. As the only after-life being who can save the souls from ultimate death Maggie comes face to face with her own human body, preserved for a century, waiting for just this moment to arrive. Yet, how far will Maggie go to exact her revenge on the Shadowed? And when she comes face to face with her past, how will she survive the onslaught of memories she thought long gone?




For when the truth comes out all is not what it seems and Maggie has finally run out of time. . . She must choose her destiny or watch all she has perish in the fight for her life!
Other books in the series
About the Author
Katlyn Duncan was born and raised in a small town in western Massachusetts. Her overactive imagination involved invisible friends, wanting to be a Disney Princess and making up her own stories. Her bibliophile mom always encouraged her love of reading and that stayed with her since. Even though she works full time in the medical field Katlyn has always made time for books, whether she is reading or writing them.
Katlyn now lives in southern Connecticut with her husband and adorable Wheaten Terrier and she is thrilled to finally share her stories with the world.
Giveaway
This reveal includes a giveaway for a $15 Amazon eGift Card to one winner.
Ending on February 28th.
a Rafflecopter giveaway