Book
: Something Real
Author
: Heather Demetrios
Rating
: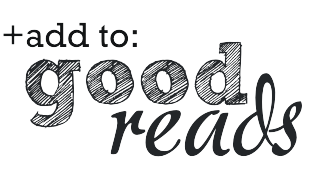 Winner of the 2012 PEN New England Discovery Award! There's nothing real about reality TV.




Seventeen-year-old Bonnie™ Baker has grown up on TV—she and her twelve siblings are the stars of one-time hit reality show Baker's Dozen.




Since the show's cancellation and the scandal surrounding it, Bonnie™ has tried to live a normal life, under the radar and out of the spotlight. But it's about to fall apart…because Baker's Dozen is going back on the air. Bonnie™'s mom and the show's producers won't let her quit and soon the life she has so carefully built for herself, with real friends (and maybe even a real boyfriend), is in danger of being destroyed by the show.




Bonnie™ needs to do something drastic if her life is ever going to be her own—even if it means being more exposed than ever before.
I hate to admit this, but I am a sucker for reality TV. While I know a lot of it is staged and altered, I can get sucked into the stories so easily. This book is definitely going to be in the back of my mind while watching them in the future.
I wasn't expecting much from this read from the beginning, but I really grew to care about Bonnie's experiences over the course of the story. I felt for her and spent most of the book furious with her negligent parents, reality TV, and a world where things like this go unnoticed or unremarked upon. You root for Bonnie and her search for love, happiness and acceptance. I couldn't put it down. I devoured Something Real in less than 24 hours.
Heather Demetrios's book is a study in total family dysfunction, the harm of reality TV shows, and escapism in all its many faces. It describes how damaging these shows can be, especially to children who find themselves being taped 24/7. I can't imagine being in the spotlight at the most crucial times in a child's life.
Very well written and a really honest look at families we get and the families we make.The characters were very well written and easy to relate to. And I absolutely LOVE the relationship between Bonnie and Benton. In my opinion Benton deserves his own book. :)
There is no insta-love in this book. It was beautiful to see a teenage love story played out in an honest and beautiful way. Bonie and Patrick's relationship was very nicely done. I loved how quirky they both were and how these quirks seemed to forge a bond between them. It
For a book about reality TV, this one has a lot of heart. This story was amazing and would be eye-opening for any fans of reality TV. If you choose any contemporary book this year- THIS is the book you need to read!