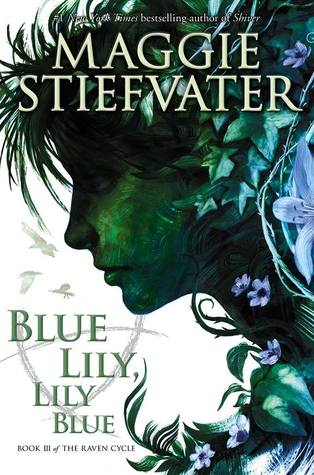 Book:
Blue Lily, Lily Blue
Series:
(The Raven Cycle #3)
Author:
Maggie Stiefvater
Release Date:
October 21st 2014
Here ya go - Two teasers today!
Adam leaned forward— Ronan gripped his arm tightly — and then the two of them turned back to where the others waited.
"Can't see a thing," Adam said. "There's nothing to do but go in."
"Please —" Gansey started, then stopped. "Be careful."
Adam and Ronan regarded each other, and then the pit. They looked winsome and brave, trusting of Cabeswater or of each other. They did not look afraid, so Blue was afraid for them.
"Say it," Ronan told Gansey....
Gansey woke up in a terrible mood.
He was still tired — he had lost hours of sleep to playing and replaying the events inside the car, trying to decide if he had been wrong or right or if it even mattered— and it was drizzling, and Malory was whistling, and Noah was cracking pool balls against each other, and Ronan was pouring breakfast cereal from the box into his mouth, and Gansey's favorite yellow sweater smelled too doggy to bear another wearing, and the Pig flooded and wouldn't start, and so now they were headed off to get Blue and Adam in the soulless Suburban and a brown sweater that looked exactly on the outside like Gansey felt on the inside....
*Note: all the teasers we provide are from the Advanced Readers Copy of the book and may be subjected to changes upon publishing.