Book
: Unhinged
Series
: (Splintered #2) by
Author
: A.G. Howard
Rating
: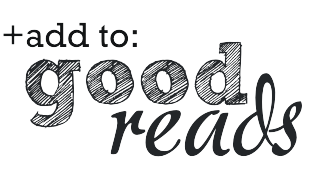 Alyssa Gardner has been down the rabbit hole and faced the bandersnatch. She saved the life of Jeb, the guy she loves, and escaped the machinations of the disturbingly seductive Morpheus and the vindictive Queen Red.




Now all she has to do is graduate high school and make it through prom so she can attend the prestigious art school in London she's always dreamed of.




That would be easier if the mysterious Morpheus didn't show up for school one day to tempt her with another dangerous quest in the dark, challenging Wonderland—where she (partly) belongs. Glimpses of Wonderland start to bleed through her art and into her world in very disturbing ways, and Morpheus warns that Queen Red won't be far behind. If Alyssa stays in the human realm, she could endanger Jeb, her parents, and everyone she loves. But if she steps through the rabbit hole again, she'll face a deadly battle that could cost more than just her head..
When I finished Splintered I was desperate for more of Howard's Wonderland and its creepy residents. Her writing is immensely visual, she brings to life every scene in my head in a way very few books can. So I was absolutely thrilled to receive an advance copy of Unhinged.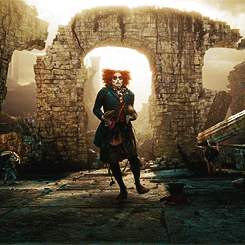 What I Loved:
Morpheus, of course, and what was revealed about the future. His character is everything that is dark and tempting about Wonderland. He really does make this book, for me. I loved him even more than I did in the first book. I don't care if he's part bug.
The romance in Unhinged is beyond amazing and it's just what fans have been waiting for! There were SO many amazing and swoon-worthy Morpheus moments that I thought my heart would explode.
All of Morpheus and Alyssa's interactions. Their relationship is always changing and evolving and I'm happy to follow it wherever it leads.
Another thing I loved about Unhinged, is that Alyssa's parents play a much bigger part in the story. We learn more about her mother and the depth of her involvement in Wonderland and it comes with a surprising twist.
This cover is just perfectly gorgeous and goes along so well with the first book of this series.
There's something about Howard's writing that always succeeds in pulling me into the story. This really was deliciously dark. It had everything I fell in love with from Splintered and then went beyond my wildest expectations.
Despite having been introduced to all the characters and the world of Wonderland, Howard chooses to keep this story mostly in the human realm. Wonderland was still very much present as it begins to seep through into Alyssa's "real world" in a fantastic twist of realities.
What I Didn't Love:
I really liked Alyssa's character in Splintered. But to be honest, Alyssa bothered me in Unhinged, mostly because of her attitude towards Morpheus. She ignores clues, making lots of assumptions based on little logic and then changes her mind later on. She drives me nuts with her indecisiveness. Seriously? Make a decision already!
Jeb unfortunately, was not able to win me over at all in Unhinged. In fact I like him even less now than I did after Splintered. I definitely feel the love they have for each other, but not the heat. There's just no spark between them in my opinion.
Unhinged has a nice blend of romance, mystery, intrigue and fantasy and is a great addition to the Splintered series. It managed to blow me away. I ate up all the chaos and wonder that is Unhinged, and can't wait to read the next installment. I just wish it wasn't so far away, the wait will be VERY painful.